Dot Hill Storage Products Drill Down to Support Oil and Gas Applications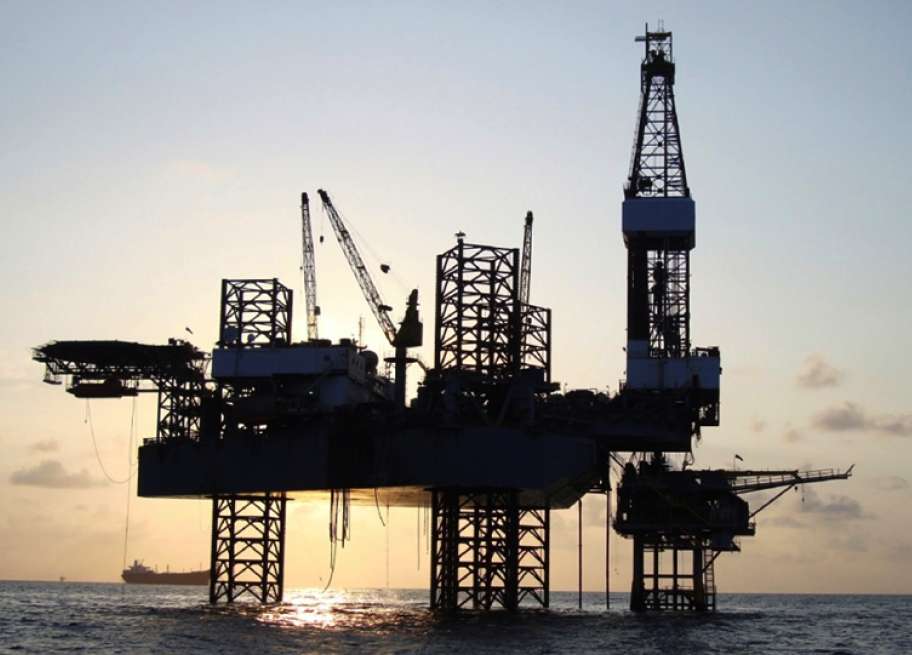 Dot Hill Systems Corp. has developed a reference platform, in conjunction with Intel Corp. and Mellanox Technologies, Ltd., to better support the industry-specific needs of geologists and geophysicists for exploration and production applications.
Combining Dot Hill AssuredSAN4524 and 4534 storage systems with Intel Enterprise Edition for Lustre software and Mellanox IB switches and adapters, the platform addresses the demands of seismic analysis by providing a scale-out, performance, single namespace file serving solution, scalable to multiple petabytes of storage. From exploration to data analysis, AssuredSAN storage leverages the strengths of big data and multi-tiered storage to create open storage solutions that provide value and performance for scientific applications.
Meeting the Data-Driven Needs of the Oil and Gas Industry
"Our relationship-driven approach to working with key partners allows Dot Hill to deliver solutions that are fine-tuned and packaged to meet the specialized requirements of our customers in the oil & gas industry just as we have done so successfully for media & entertainment, telecommunications, and other vertical markets," said Dana Kammersgard, president and CEO, Dot Hill.
The collection and analysis of seismic data requires robust and scalable processing and storage to provide analysis and reporting to a broad range of users including geologists, geophysicists, and field personnel. New techniques in marine seismic acquisition and analysis along with evolving seismic technologies are responsible for a sharp increase in the quantity of data that must be stored and processed. storage systems must adapt to this dynamic landscape by providing density, scalability and performance, while being affordable and easy to manage. The reference solution provides a scalable and performance infrastructure for oil exploration computing platforms. Applications include seismic interpretation, reservoir characterization, prospect evaluation systems and petro physical analysis.
"The Intel Enterprise Edition for Lustre platform provides significant performance and capability enhancements to benefit the HPC needs of the oil & gas industry," said Brent Gorda, GM of Intel's high performance data division. "Intel Enterprise Edition for Lustre software helps overcome the limitations of other file systems, by allowing data to be stored in a single namespace, providing greater scalability and delivering higher per stream performance. Combined with Dot Hill's high performance storage arrays, Intel Enterprise Edition for Lustre software is becoming a popular choice for seismic analysis and other oil & gas applications."
"Seismic data processing requires high bandwidth interconnects between the compute nodes and storage so that data may be ingested rapidly for processing. In addition, compute nodes are optimized when latencies are kept to a minimum and the CPU is relieved from managing I/O tasks," said Kevin Deierling, VP marketing, Mellanox. "Mellanox interconnect solutions offer up to 56Gb/s throughput per port, and support RDMA I/O transfers to make the most efficient use of compute resources."
"Based on Dot Hill's powerful ninth-generation architecture, Dot Hill AssuredSAN 4000 Series storage systems, including our new Ultra48 high-density models, form the perfect backbone for this reference platform. This storage architecture is designed to efficiently handle randomized sequential challenges of multiple data streams simultaneously, which is critical to oil & gas computing solutions," said Jim Jonez, senior director of marketing, Dot Hill. "The overall system performance, scalability and single namespace of this reference platform make it an excellent fit for oil & gas as well as other HPC engineering and scientific applications."
"We rely on Dot Hill high-bandwidth storage solutions as an integral part of our appliance for Intel Enterprise Edition for Lustre software, which is designed to meet the stringent requirements of scientific environments, including seismology," said Cosimo Gianfreda, CTO, E4 Computer Engineering S.p.a. "Offering proven performance and comprehensive support, Dot Hill provides us with storage solutions and a competitive advantage that allow us to deliver a superior combination of technology and service to the scientific computing community."
"We see opportunity in the IT reseller channel for solutions based on Intel Enterprise Edition for Lustre software that allow customers to scale computing environments cost-effectively," said Larry Underwood, president, Harwood International Corp. "Integrating Intel Enterprise Edition for Lustre, Intel servers, and Dot Hill storage in a reference solution for seismic applications furthers the adoption of these technologies."
AssuredSAN 4004: High Performance and Data Availability for Oil and Gas
All AssuredSAN 4004 solutions leverage the company's ninth-generation RAID stack, which delivers up to 100,000 IO/s from disk, sustained sequential read performance of up to 6,400MB/s and writes of up to 5,300MB/s. The Dot Hill RAID Companion Processor allows 4004 solutions to deliver performance gains at aggressive price points.
AssuredSAN 4004 solutions also integrate the performance tuning and optimizations of previous-generation AssuredSAN 4000 Series models, which include streaming performance optimization to handle randomized, sequential workloads.
Latest firmware utilizes a proprietary Adaptive Read-Ahead Algorithm that analyzes workloads and fine-tunes options to optimize the performance of specific kinds of demanding workloads, delivering better response times and meeting SLAs.
All AssuredSAN storage solutions are reliable and offer proven 99.999% availability, for round-the-clock access to data-essential for oil and gas environments.