Toshiba introduces 12Gb SAS SSD at 1.6TB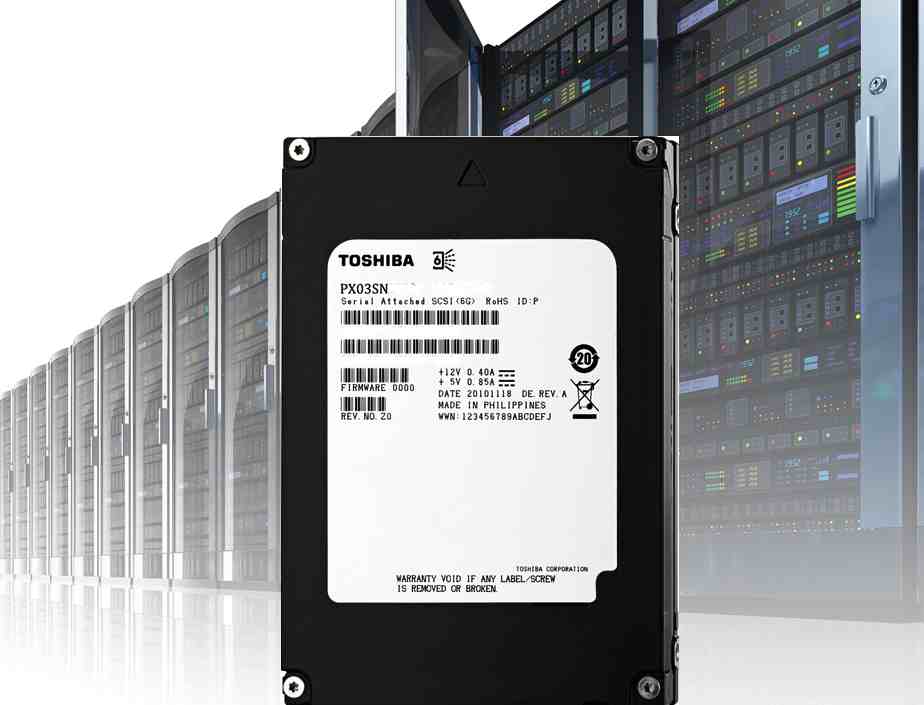 The storage products business unit of Toshiba Electronic Components, Inc. announces a new enterprise read-intensive solid state drive (eSSD), the PX03SN.
The new 2.5-inch form factor SAS interface eSSD is designed for read-intensive applications, server storage and caching applications, and storage systems where customers are looking for a balance between cost, endurance and performance.
Designed to support a range of read-intensive applications, the PX03SN is available in capacities of up to 1.6TB and supports one full drive write per day.
Optimized for read-intensive, read-caching, and low-duty storage applications, the newest addition to the eSSD family features a 12Gb SAS interface.
The PX03SN 200/400/800GB and 1.6TB samples is available from December 2013.