Xyratex Adds ClusterStor Secure Data Appliance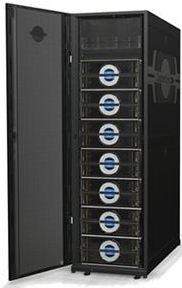 Xyratex, Ltd., a Seagate company, announced a new addition to the ClusterStor family of HPC and big data engineered storage solutions - the ClusterStor Secure Data Appliance (SDA).
Designed to meet government ICD 503 and Cross Domain Solution (CDS) requirements, the ClusterStor SDA solution provides multilevel security capabilities combined with the fast storage performance and large data capacity for productivity critical HPC and big data applications.
This ClusterStor solution features end-to-end integration, management and support providing capability and investment protection in addition to the new multilevel security enhancements.
The ClusterStor SDA will be available through Xyratex reseller partners in 2014.
Since its release in June 2011, ClusterStor storage solutions continue to deliver a standard in file system throughput and storage performance, scalability and reliability. It is an established field production solution supporting data capture, simulation, modeling and analysis of petascale data set processing ranging from commercial business critical to government mission critical applications.
ClusterStor's modular architecture enables linear performance scalability from several gigabytes per second to over a 1TB/s and flexible storage capacity deployments ranging from tens of terabyte to over 25PB of storage capacity, all managed within a single global name space. With this degree of flexibility, ClusterStor satisfies HPC and big data needs in the industry in helping organizations do more with their existing budgets with substantially better results.
With its multilevel security capabilities, the ClusterStor SDA provides the means to manage multiple data types and multiple security classifications in a single file system on a single network, supporting high-speed storage throughput and massively scalable data processing. It is suited for mission critical government applications, such as geospatial imagery capture which requires high performance ingest rates, massively parallel data access to support intensive data analysis and large storage capacity archive.
The ClusterStor SDA provides security systems administrators the capability to protect against internal as well as external data leaks or malicious attacks throughout the data life cycle process. Further, organizations can realize cost reductions in capital expenditures and operational expenses by consolidating separate compute, network and storage silos used today to segregate security classifications into a single ClusterStor SDA multilevel security solution.